ALLEN INT'L
Allen Sports Day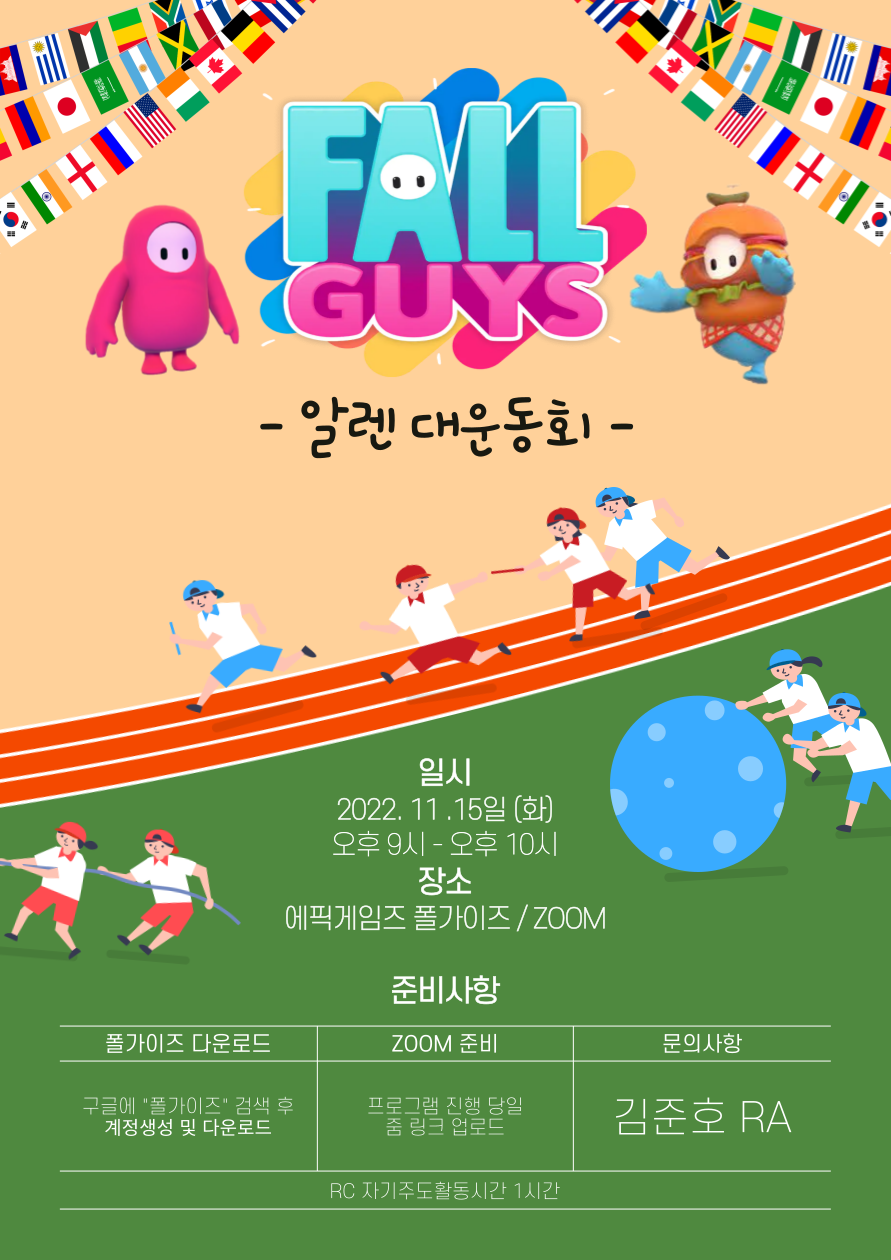 <Allen Sports Day> is held on November 15, using the Fall Guys platform. Fall Guys is a game launched as WHO held the 'Play Apart Together' campaign, which lets many players join and enjoy an online game similar to "출발 드림팀" which is a Korean variety show. Joonho Kim (2022-2 Allen Int'l House RA, '17) newly planned the program and opened a private channel to let the RC students join the channel for the program. The table of contents is as follows,
20:50 – 21:00: Guidance to login to the Discode Channel
21:00 – 21:50: Playing the Fall Guys game
21:50 – 22:00: Announcement of the winners and the prize, Requirement of survey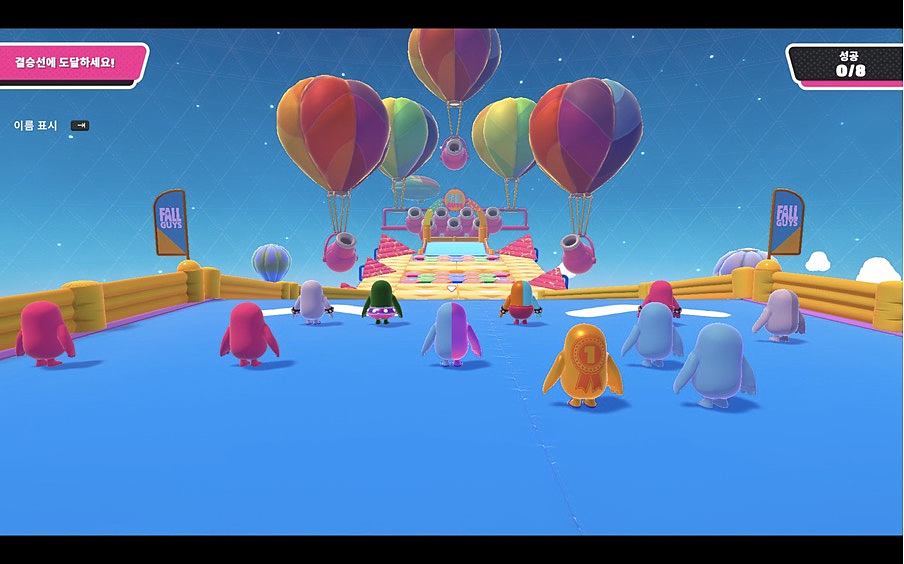 The players, which looked like jelly-bean figures on the screen, played in 3D playgrounds, clearing random mini-games with fellow RCs. The RC who survived 4 sets of the game was rewarded. After the program was done, the RA surveyed to check the feedback of the RCs and use the results to further develop the program. <Allen Sports Day> was an opportunity for the RCs to enjoy online games and relieve stress from the semester.
By 알렌하우스_이서연RAView 165