What is a terrarium? And how can we make it by ourselves? This was the topic of Allen House's second held, yet very first student-run Allen Salon, with a talented RC student sharing her own individual experience in DIY to fellow students.
But before we start, what exactly is Allen Salon? What is its premise? Simply put, Allen Salon is an informative knowledge and talent sharing session within Allen House, run typically by Allen House RAs. However, with the growing emphasis on RC self-directed activity, Allen House recently decided to expand and open up the program opportunity to students who themselves have unique talents, with the intent to help them plan and organize a session on their own.
In order to do this, Allen RAs began to seek out individuals with special talents among their students at the start of the semester. And as a result, Nasong Jeong (Underwood Division 17), an RC student with extraordinary talent in DIY decorating and calligraphy, was unveiled. Holding a teaching license in both making DIY sock dolls and air freshners, Nasong coincidentally was searching for an opportunity to someday teach DIY decorating, and was more than happy to share her gift with the rest of the Allen community.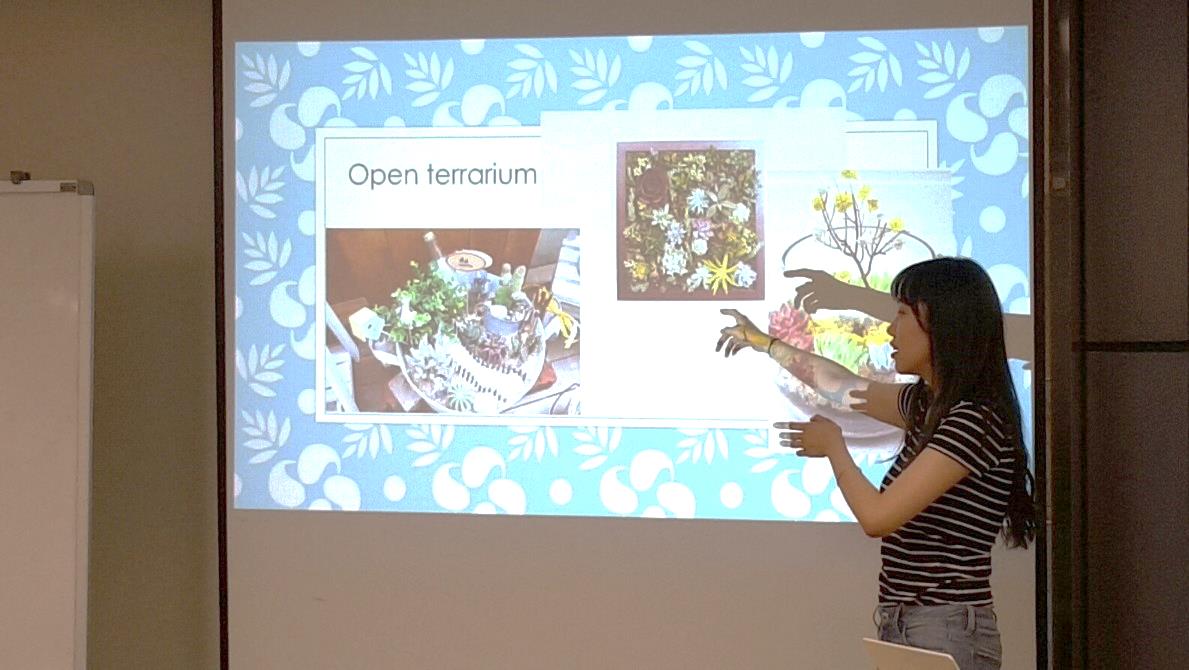 [Picture 1] RC student Nasong Jeong introducing her program
Recruited as our first student Allen Salon instructor, what Nasong wanted to do was organize a DIY crafting program that was easy and accessible to many students. After giving it much consideration, she decided that making a terrarium would be the best option. Because most of the RC students live inside the dormitory, she figured everyone would be interested to learn how to decorate and liven up the atmosphere of their rooms. And just as she thought, a lot of interest piled up from the students as soon as her program was publicly announced. But since realistic limitations existed as a crafting program, only a limited number of Allen students were accepted in a first come first served basis. With the large support of many, the second Allen Salon was held on the late evening of April 27th.
But going back to the previous question, what is a "terrarium?"
According to Nasong's introductory presentation on the very day, a terrarium is essentially a small garden you can create inside a glass containment, where the succulents used for the plants miraculously form and maintain a small ecosystem, regardless of the space being open or closed from the external environment.
The rest of her introduction concluded the first half of the session, discussing how she first came to discover and develop her unique experience with DIY, along with an encouraging message that once giving it a try, anyone can easily do it for themselves, too.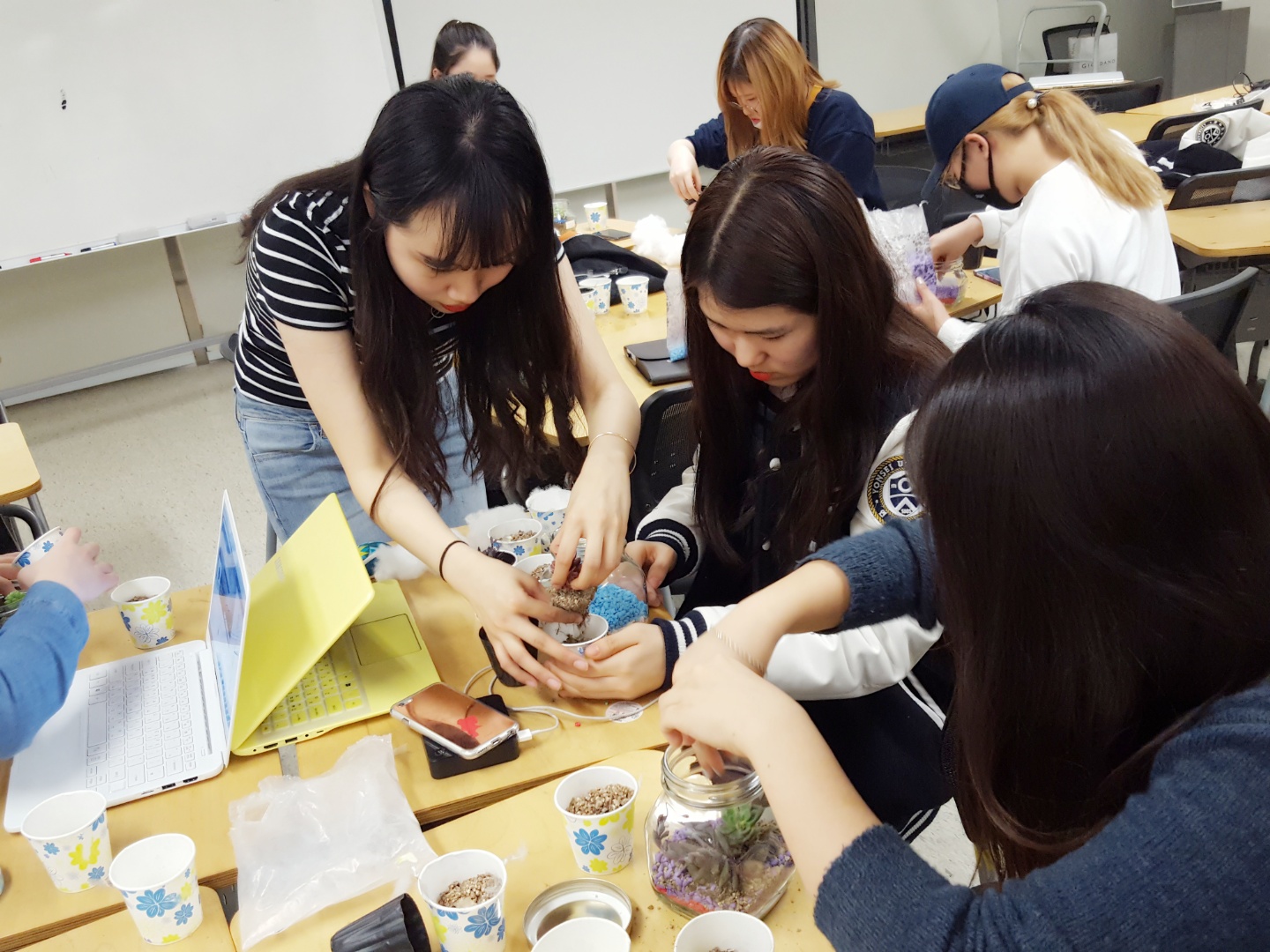 [Picture 2] Instructing fellow students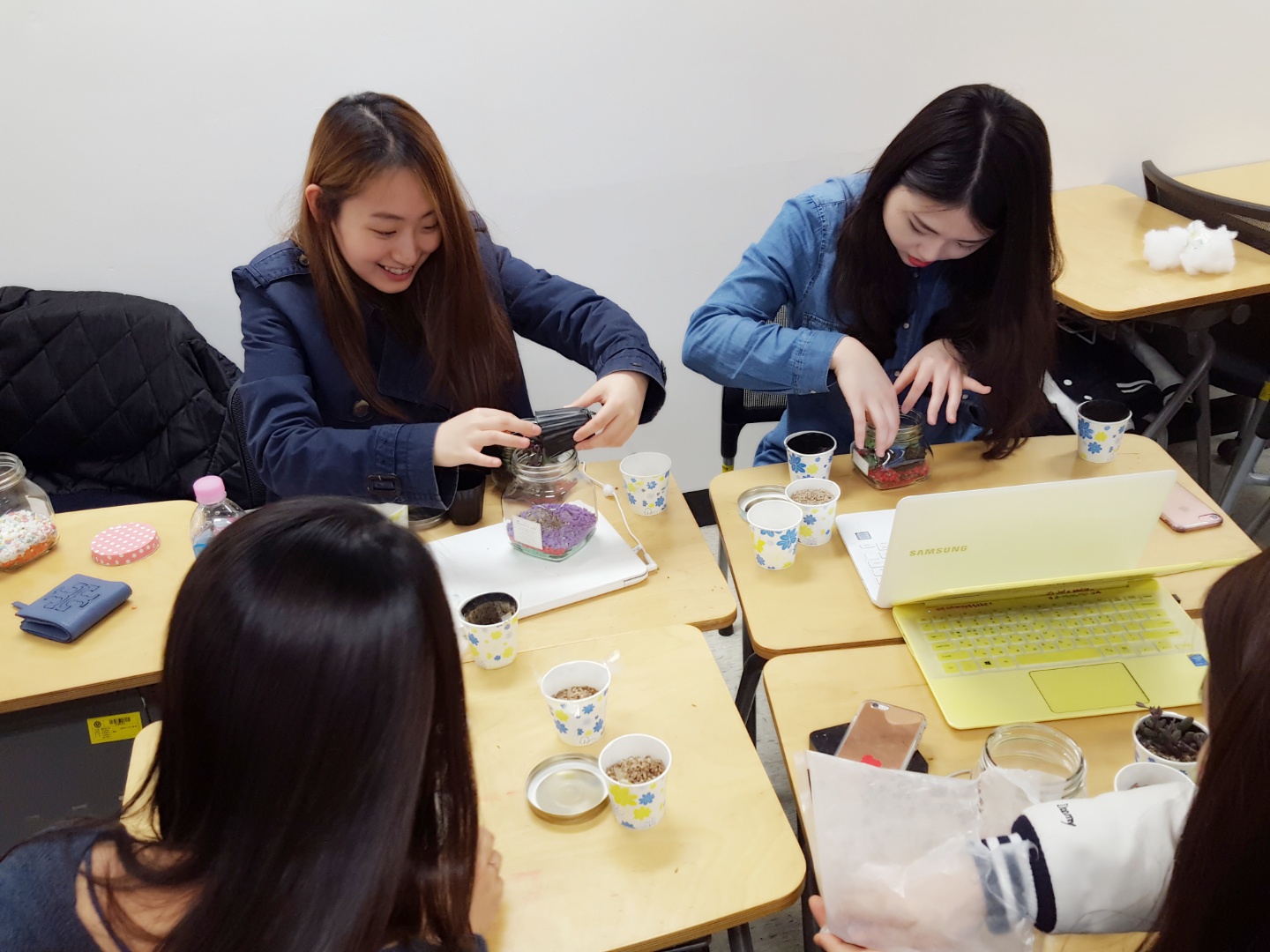 [Picture 3] Students working on their terrarium
The second half of Nasong's program involved students actually making the terrarium. The materials provided for the making were glass jars, various types of succulent plants, masa (granite soil), as well as colored stones and miniature characters for decoration, all which were inexpensive resources that were easily affordable.
Students were told to line up and choose the following: two types of succulents, the size of their glass container, and the color of their decorative stones. Afterwards, they all gathered in groups of 4 or 5 to busy themselves with making their own mini garden. The planting process came first, gingerly taking the roots out and placing the succulents inside the jar with the appropriate amount of soil. Then followed the creative process of decorating the plant surroundings, using colored stones and miniature character models.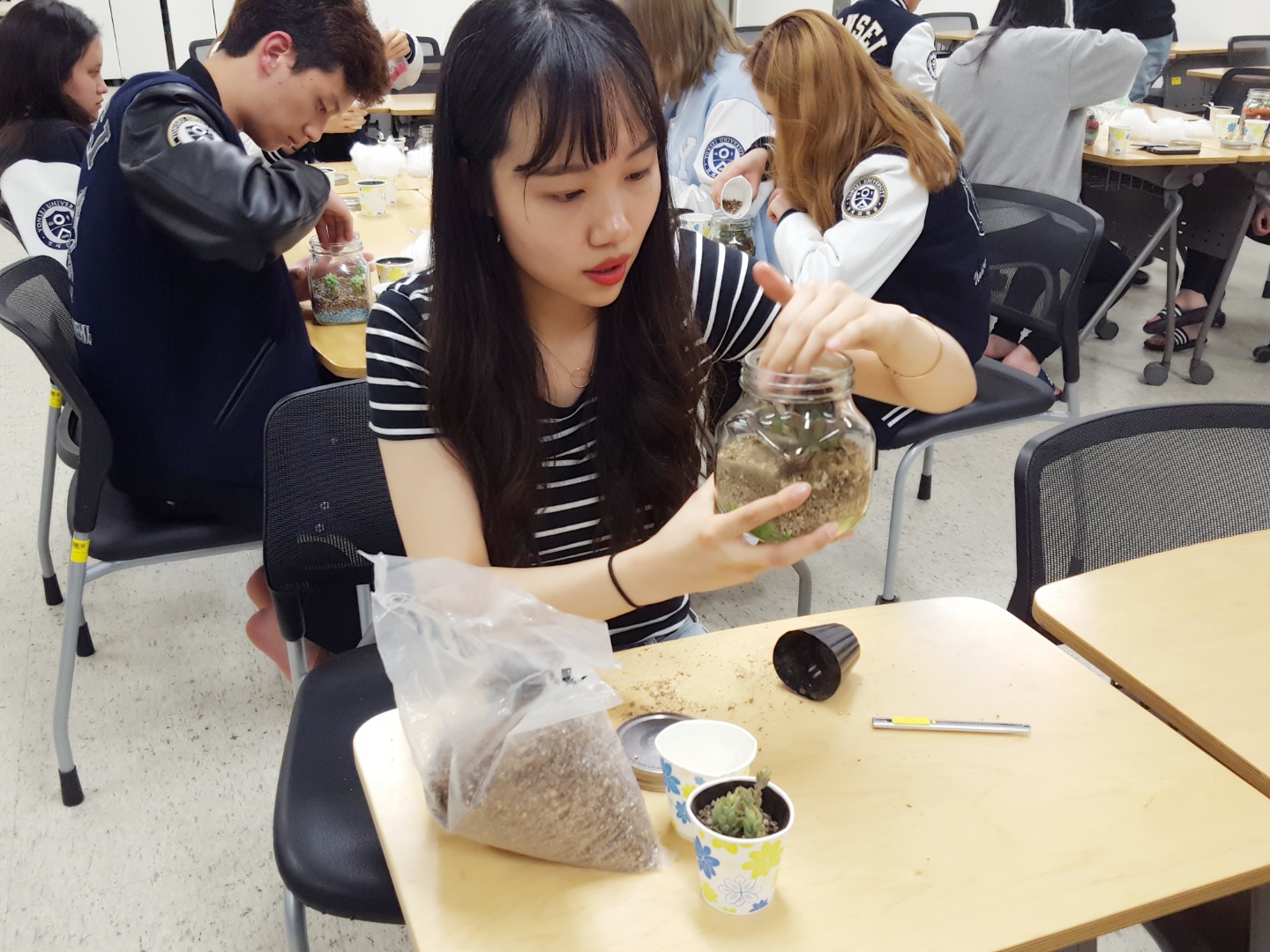 [Picture 4] Nasong busy with her own terrarium
It wasn't long until her students were deeply enthralled with their work; Nasong only had to go around and give a few insightful tips before everyone found the will and know-how to try doing it by themselves. During this time, Nasong was granted a short intermittent break in between to make a terrarium for her own.
"I'm happy to let everyone know how fun DIY can be, and how it really isn't a difficult activity." she remarked, "Like the name of it implies, there is great meaning in 'doing it yourself.'"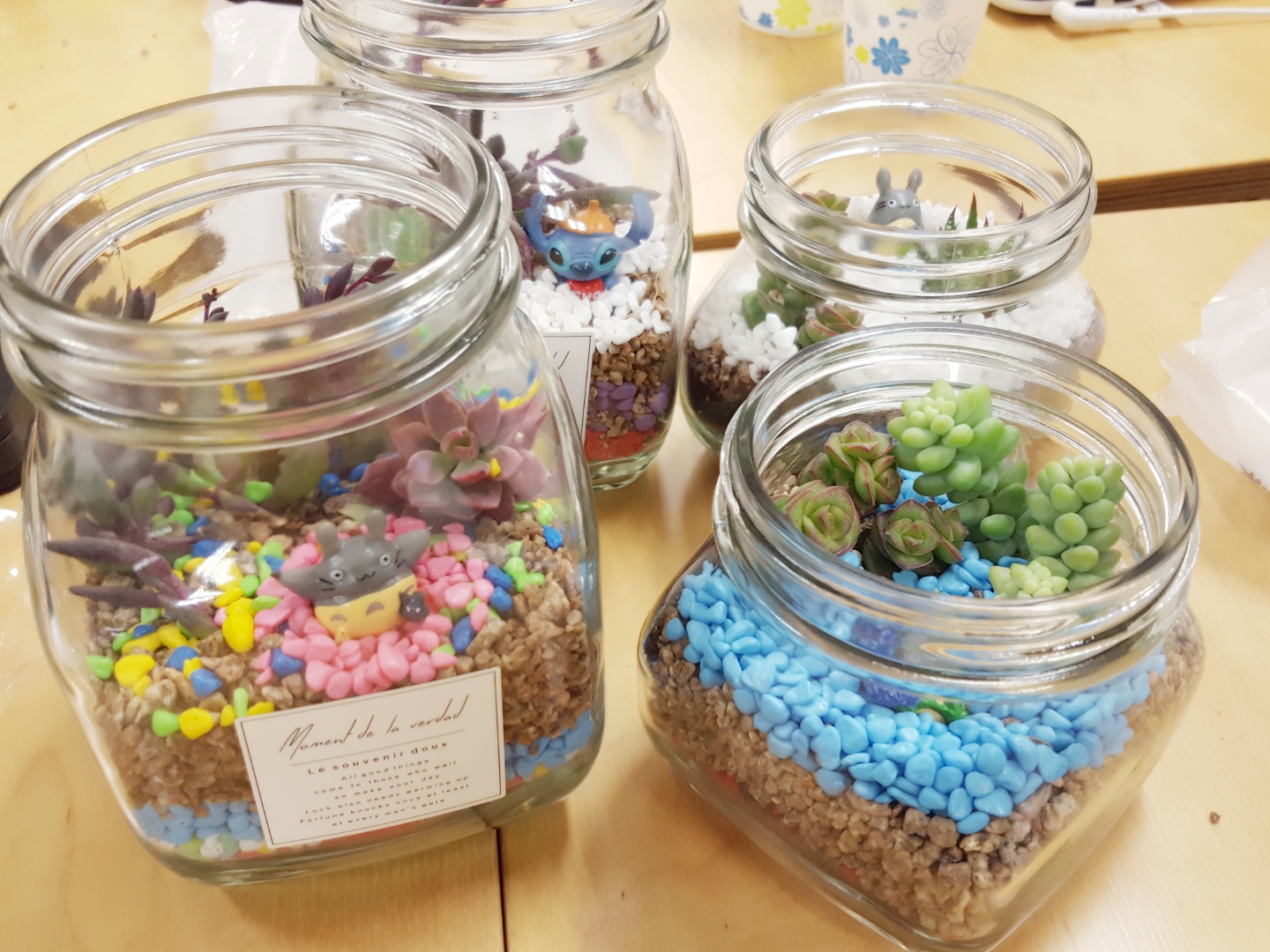 [Picture 5] The final terrarium works of the students
In the end, thanks to our kind instructor, several unique types of terrariums were created by each and every individual, with a hint of everyone's distinctive style and character. After a good night's work, the students were able to happily return to their rooms with a small life form and artwork in their hands which they had created on their own, serving the grand purpose of self-directed RC activity.
"Running my own Allen Salon was an amazing way to share my hobby and deepest passion," expressed Nasong after all was over, "I'm truly grateful for the opportunity I was given."