APPENZELLER INT'L
Keeping in Touch, Rounds
Active communication and interaction between RC students and their respective RAs is the major priority of Appenzeller House. In order to ensure that students can talk about their personal and academic anxieties to their RAs, Appenzeller House RAs go to their students' room for "rounds." These "rounds" involve RAs visiting students in their rooms every two weeks to have conversations and catch up with one another. Sometimes the RAs bring their students small gifts like sweets, milk, or soft drinks to cheer them up.
The concerns RA receive from their students vary. During the first few weeks of the semester, students usually feel homesick. Since Appenzeller House has a lot of students whose families live far away, the RAs make sure to pay close attention to their students who miss home and feel lonely. Knowing this, the RAs can organize smaller events or just simple hangouts to help those students becoming more engaged in their school lives.
The other times of the semester when care and attention are needed are midterm and final periods. Many Zellers share the same sentiment of stress during these periods. By visiting their respective students, the RAs can make sure that their Zellers' mental and physical health are in good condition.
Zellers actually enjoy having the "rounds" with their RAs. This activity strengthens their bond. They also learn to understand that the RAs are undergraduate students just like them and can be supportive friends whenever Zellers are in need.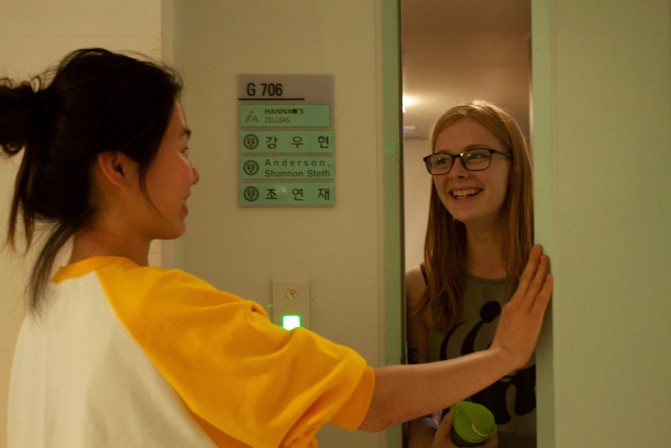 [Picture 1] RA Hannah on Round with her RC about General Dormitory Life
By 국제 16 ChuView 108