Few things in life excite young adults and bring different nations together like football does. It is a sport that manages to catch everyone's attention even just for ninety minutes. Football games between clubs are religiously watched and supported by billions, while regional and world cup qualifiers bring pride or bitterness to the nation for the day. But there is one type of a football match that is meant to foster a better relationship between two nations – an international friendly – regardless of the result of the game.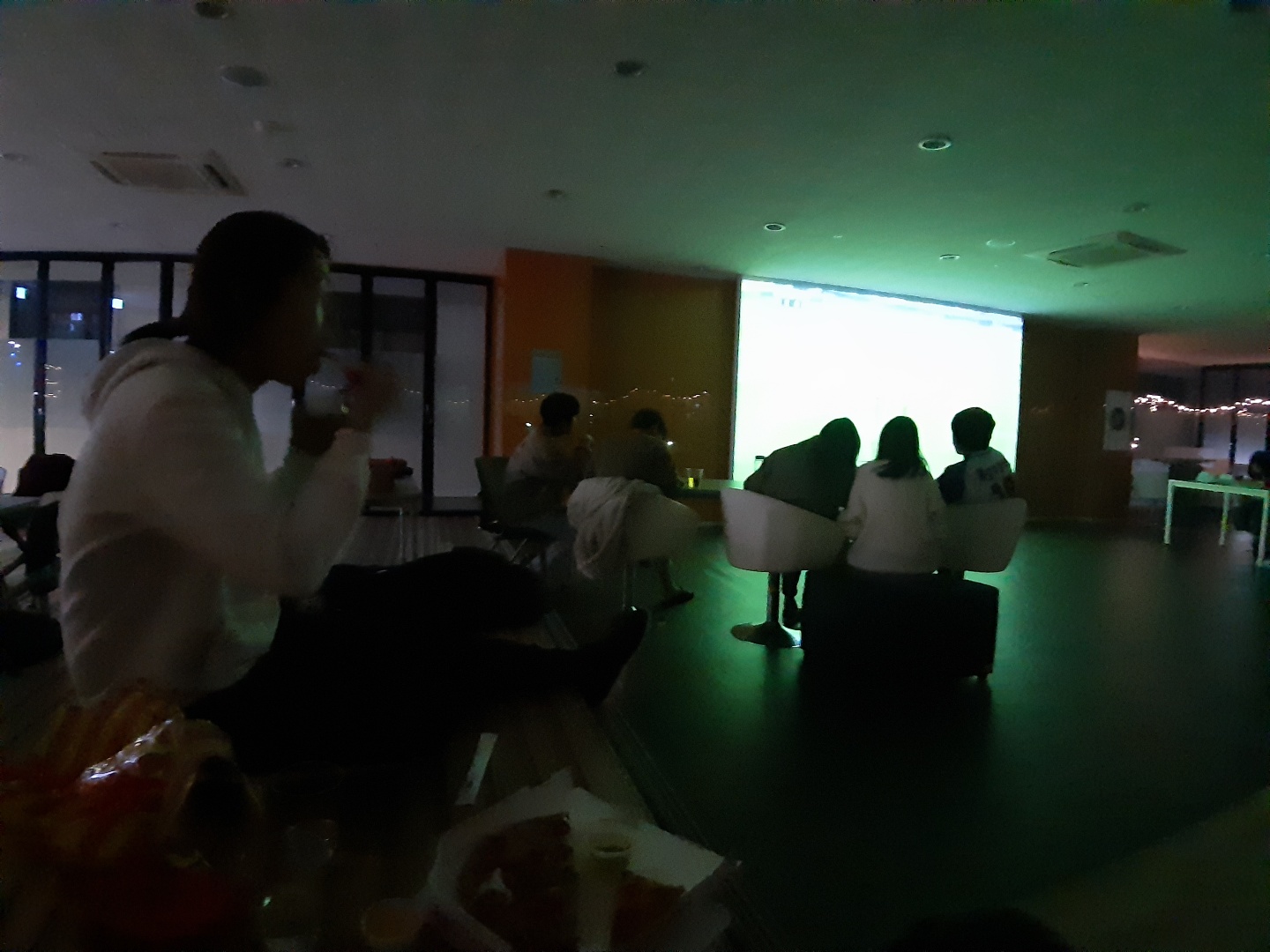 [Photo 1] Students enjoying the food at the Zeller Pub while watching the soccer match
As the national team of South Korea was scheduled to have a series of football matches in November, Appenzeller International House decided to a host an event where students can watch a friendly match, eat snacks, have drinks made by their RAs (Residential Assistants), and have fun all at once.
The match selected for the screening was a friendly between Brazil and the Republic of Korea, which took place in the United Arab Emirates. Since Brazil is famous for its national football team, which has long been regarded as the best team in the world, having won the most amount of World Cups out of all nations, all matches with them garner a huge audience. And so, many students, especially Koreans, signed up to participate in the event to support their national team against the giants of football.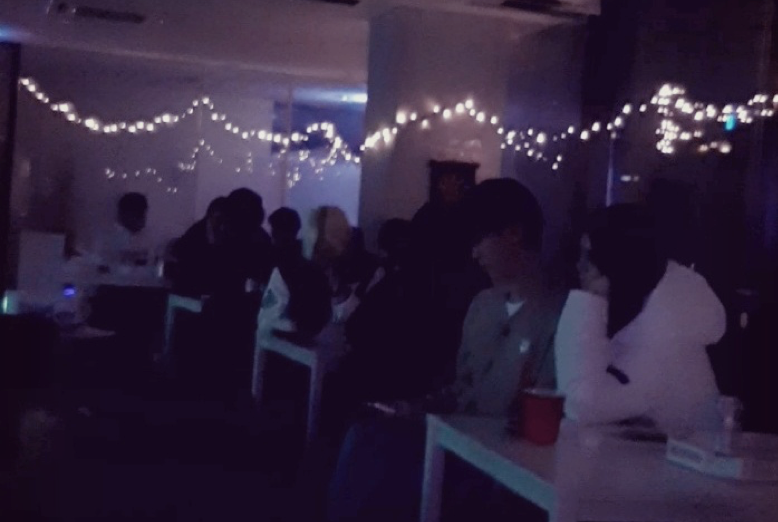 [Photo 2] Students sitting together to in the Zeller Pub enjoying the party-like atmosphere
The event location was decorated to look like a pub, a place that traditionally holds football match screenings all around the world. Hence, the name of the event – Zeller's Pub. When students started arriving, they were escorted by the RAs towards their designated tables. As the starting whistle was blown, students became engrossed in the match and RAs started serving them nachos with cheese or tomato sauces, to create a comfortable mood among them. The bar also started operating, where students could order non-alcoholic beer, mojito and sangria to accompany their snacks. During the half-time, Christmas music was played, and pizza was distributed to occupy the students while the football players were resting as well.
It was an eventful evening, with lots of delicious food and drinks. Students, whether friends or strangers, came together to celebrate the national pride of South Korea – its football team. Regrettably for many of our students, Brazil won. It may have been a loss for South Korea, but it was, without a doubt, a win for Appenzeller student life.