ALLEN INT'L
Allen Events using First time as a College Freshman booklet
Over the Covid-19 pandemic, freshmen students had trouble getting information or making relationships as all school events were held untact. So, they were not able to get any opportunities to get along with not only friends but also seniors. There were several Allen RAs who thought this as a social problem, and they made First time as a College Freshman booklet that aims to help students plan their college life, explore their interests, and settle their own identity in the first period of being an adult.
During this semester, Allen RAs held diverse programs that could make students use this booklet with efficiency. But Allen House not only provided programs but also held events that students could voluntarily open up the booklet and ponder upon what they value and how they will spend the semester. Events were held twice, "First time as a Yonsei student" and "Midterm review".
"First time as a Yonsei student" was to congratulate students who first entered Yonsei. It was held at the beginning of the semester when the booklet was first distributed. The students were expected to take a picture that they successfully received the booklet and write a brief impression and plan of usage. Plenty of students participated, and they stated, "It was a great opportunity to reflect on myself", "The color and design of the booklet was so beautiful", "I could get an insight of how I should design my college life after receiving the booklet", and so on.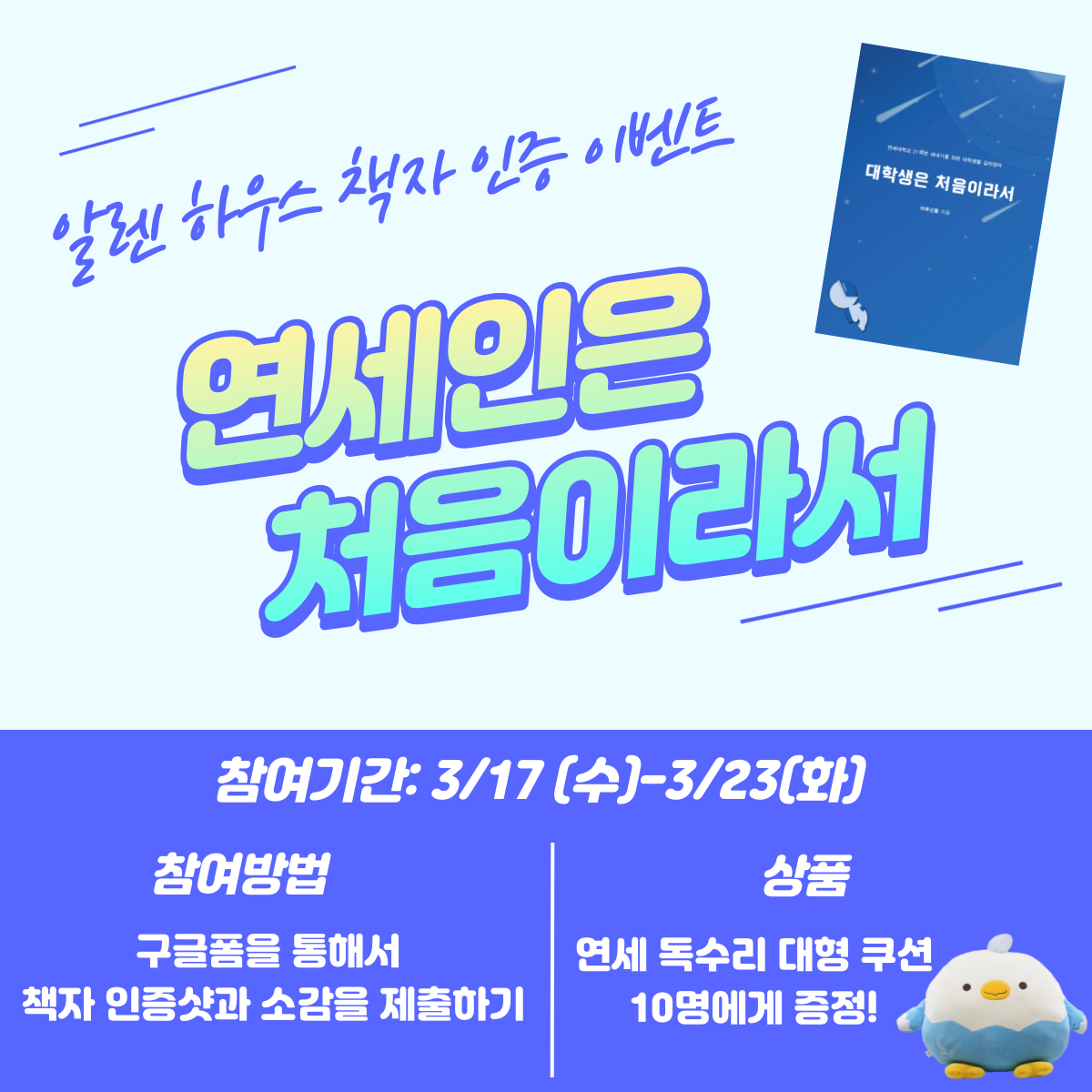 [Image 1: First time as a Yonsei student event poster]
"Midterm review" was to make students review their first half of the semester. It was held right after the midterm examination period, and students would have experienced what they have imagined for college life. They were expected to write thoughts they had so far and the future plan. Participants shared various thoughts such as "It was hard to make new relationships and take courses", "There wasn't time for me in high school but now I do, so I love this moment when I get back what I missed before", and "I feel proud of myself while doing extracurricular activities such as self-directed RC programs".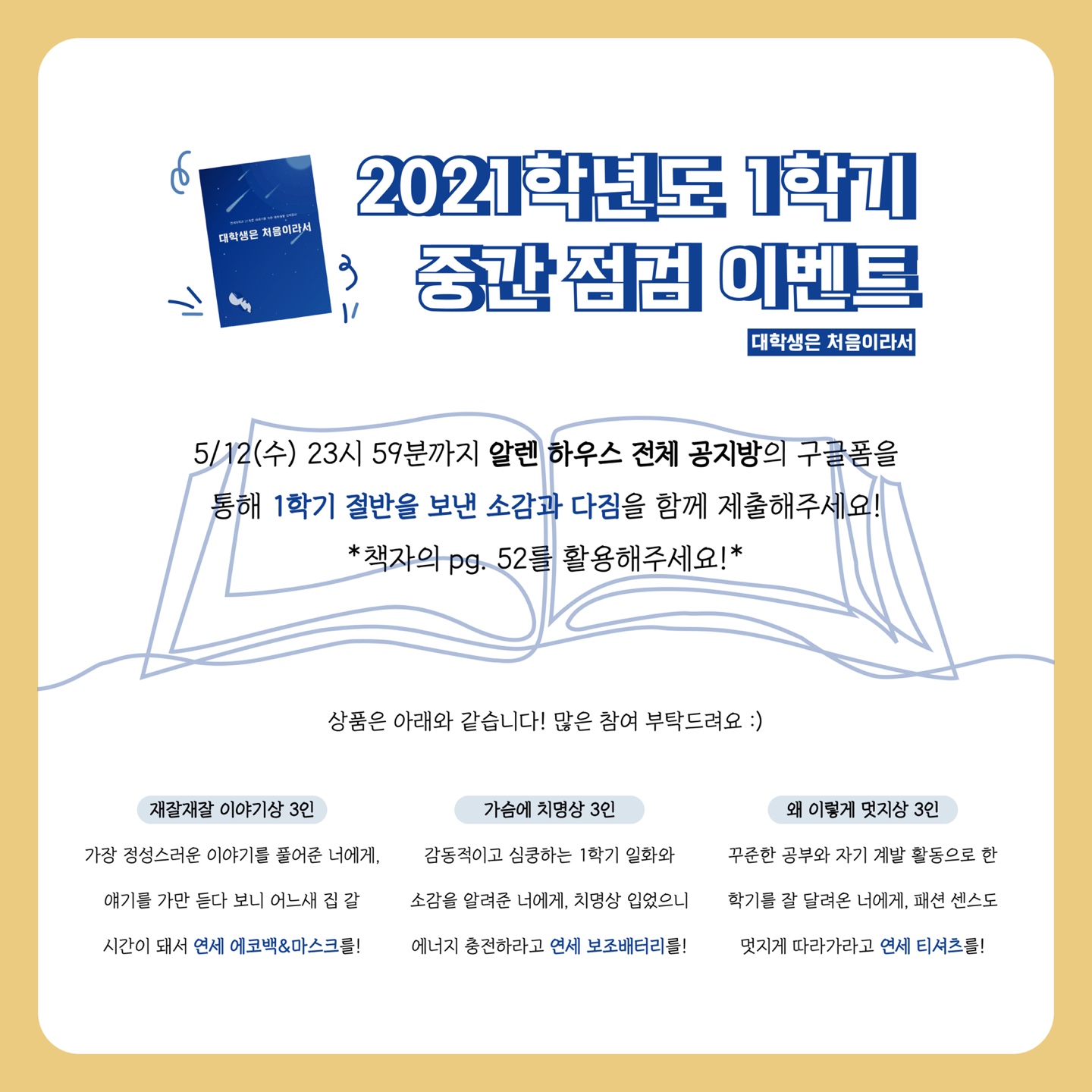 [Image 2: Midterm review event poster]
Even though the pandemic did not cease, Allen House hopes that freshmen students could feel the connection with seniors via the booklet and form the solid basis for the freshman year. RAs will try their best to help students be truly engaged in college life until the pandemic is over and will keep looking forward to and prepare for the post-pandemic days. Please remember that RAs always support Allenians and stay tuned for the upcoming last event!
By 19 CDM Hyewon LeeView 140