APPENZELLER INT'L
Adding the Personal Touch
Express Yourself: Add a Personal Touch to Your Yonsei Bag!
On March 28th, Yonsei students gathered at Veritas Hall B for an event called "Adding the Personal Touch." The event was a fantastic way for Yonsei students to showcase their creativity and individuality. The event provided students with a blank canvas in the form of a Yonsei bag, which they could personalize using acrylic paints allowing them to let their imaginations run wild. As students decorated their bags, they expressed themselves and their personalities. Each bag was unique, reflecting each student's style and artistic skills. Some of the designs were cherry blossoms at the Sinchon campus, tote bags with students' names on them, and something more bright, perfect for summer – bright yellow lemons. The event was fun for students to socialize and make new friends. It was a great way for students to unite as a community and celebrate their diverse backgrounds.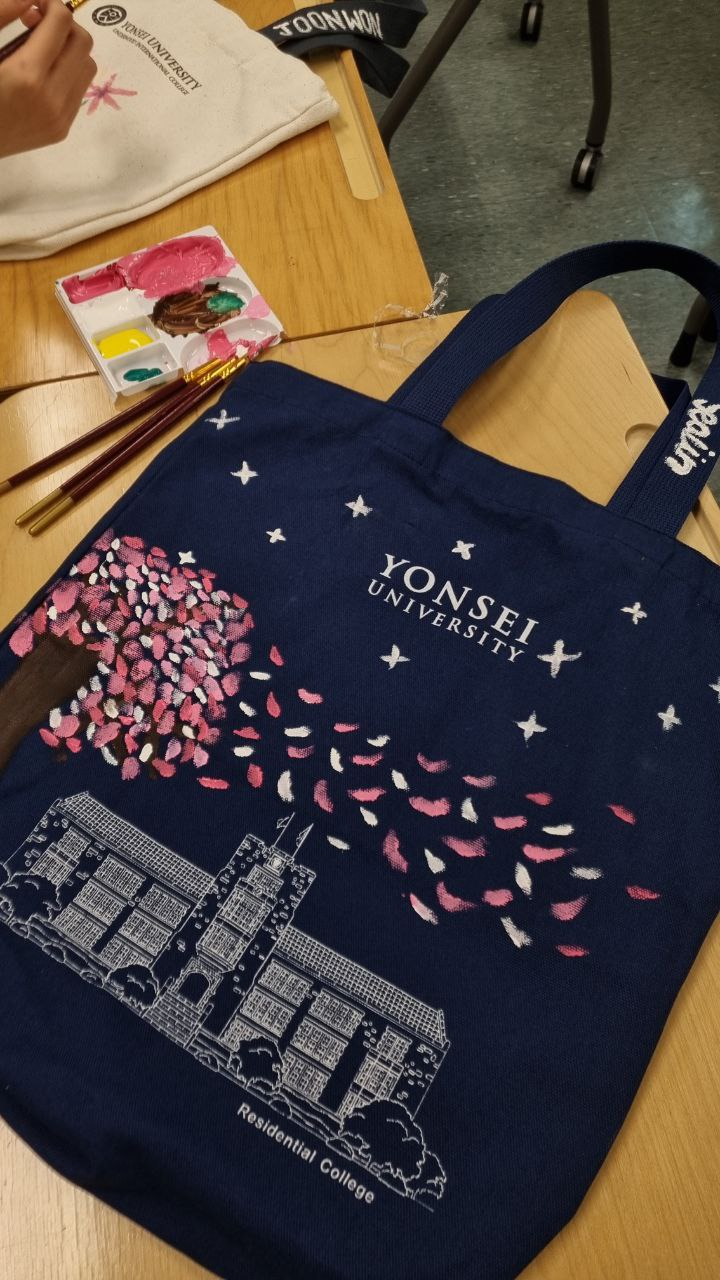 The Yonsei bags decorated during the "Adding the Personal Touch" event are a creative outlet for students and a practical accessory for busy students. Participants shared that they particularly liked making their personal merchandise, as finding a bag with a perfect design is hard. Couldn't find the one you like? Make a bag yourself. That was the motto for the event.
The "Adding the Personal Touch" event is a great example of how Yonsei Appenzeller House is committed to providing students a well-rounded college experience beyond academics. Appenzeller House is creating a community that values creativity, diversity, and individuality.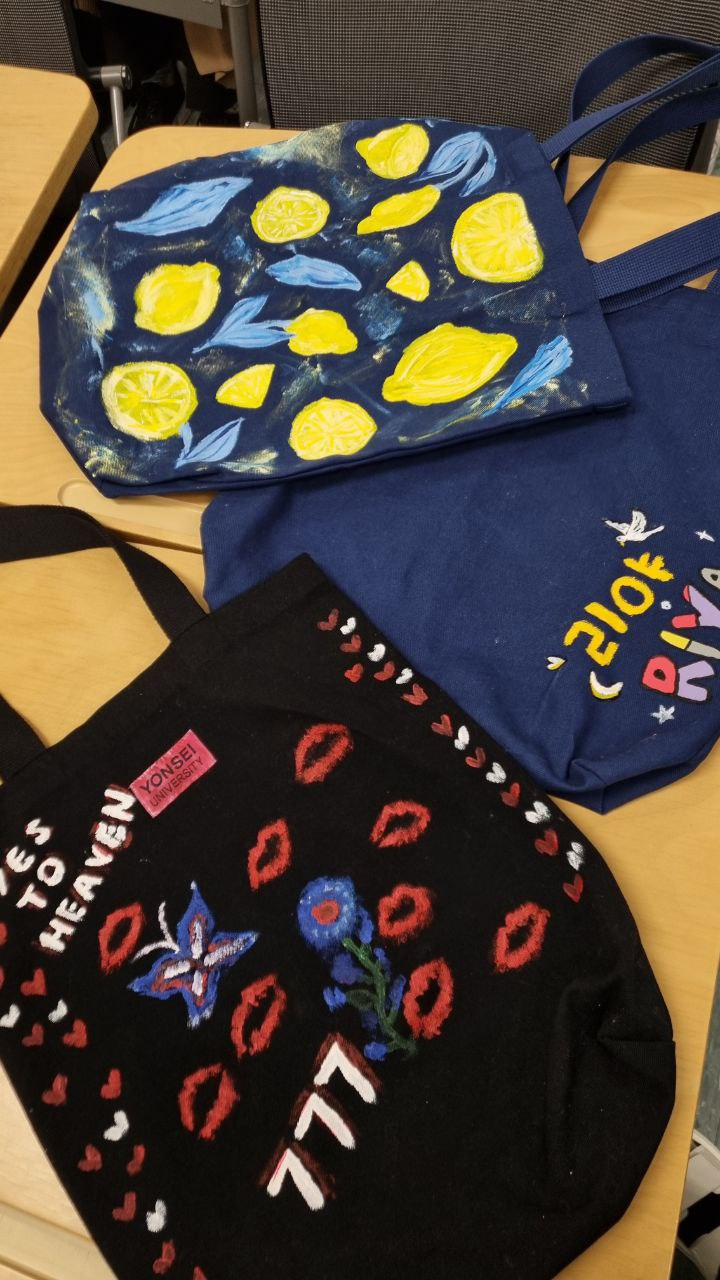 By 아펜젤러하우스_다리아RAView 74