APPENZELLER INT'L
Appenzeller's International Potluck
For as long as Appenzeller International House has existed, even when it was called Aristotle, celebrating its students' diverse backgrounds was of paramount importance for the identity of the house. As you may or may not know, Appenzeller is the most diverse house out of all Residential College houses of Yonsei University. Since international students compose a huge part of our student body, cultural diversity is our greatest strength and our most significant asset. And that is precisely how the idea to hold an international potluck was conceived. Every semester Appenzeller House and UGC (Underwood Global Community) partner to bring International Potluck to around a hundred people, who gather to enjoy delicious dishes, play ice breaking games, mingle with friends and strangers alike, and win prizes. International Potluck is our pride and the jewel among our house events.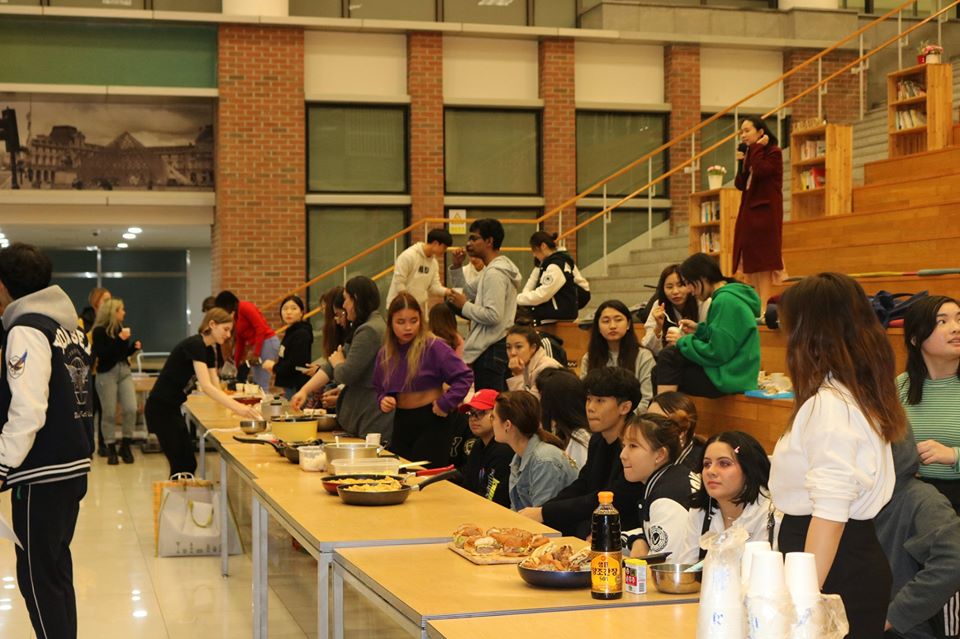 [Photo 1] Chefs preparing setting up their dishes for the International Potluck
This time around, Potluck attracted around one hundred and forty students who wished to either participate as chefs or as the audience. It was the biggest turnout we had seen at a house event for a long time. There were twelve cooking teams, each preparing two or more traditional dishes from their home countries. Some international students challenged themselves and instead tried to cook Korean dishes, while some Korean chefs opted for foreign dishes. Cultural exchange like this is the reason we operate Potluck in the first place. Enjoying and learning more about each other's food is the first step in the integration of international students in a Korean environment.
When the event started, chefs could pick dishes first and sit at their designated tables, so that, unlike usual, they would participate in the event just as much as the audience. After which, the participants started arriving one by one and sat at their tables to enjoy the food and desserts they picked.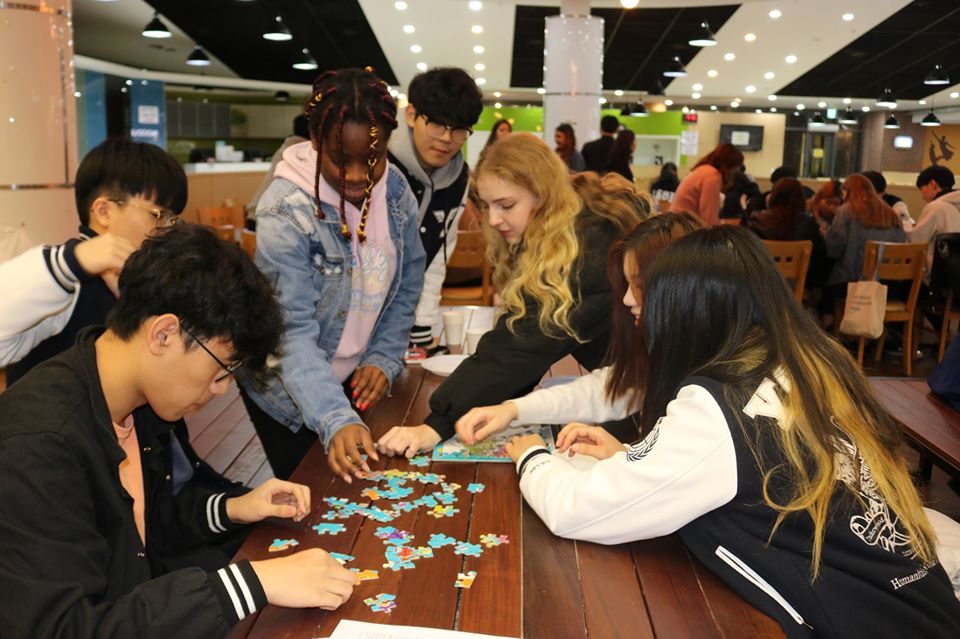 [Photo 2] Appenzeller students solving a puzzle in order to get first servings
And so, the ice breaking games commenced. Each table had an RA (Residential Assistant) or a UGC officer as a host, responsible for helping the students break the ice and the awkwardness between strangers. They played "Heads up," where each person had to guess which famous figure was written on the sticky note attached to their foreheads, "Never have I ever," a classic teen game designed to bring the group together, "Two truths and a lie," and many more games, which kept the students in a good mood for the entirety of International Potluck.
By 국제학 18 Heghine GrigoryanView 255