ALLEN INT'L
The New Face of <Allen Cafe>
We go to cafes not just for the caffeine pick-me-ups, but to talk with people and make friends. This desire for interaction has only strengthened since the Covid-19 pandemic. Allen House decided the best way to help their RCs grow was to give them a space to socially connect. What better way than through an online cafe?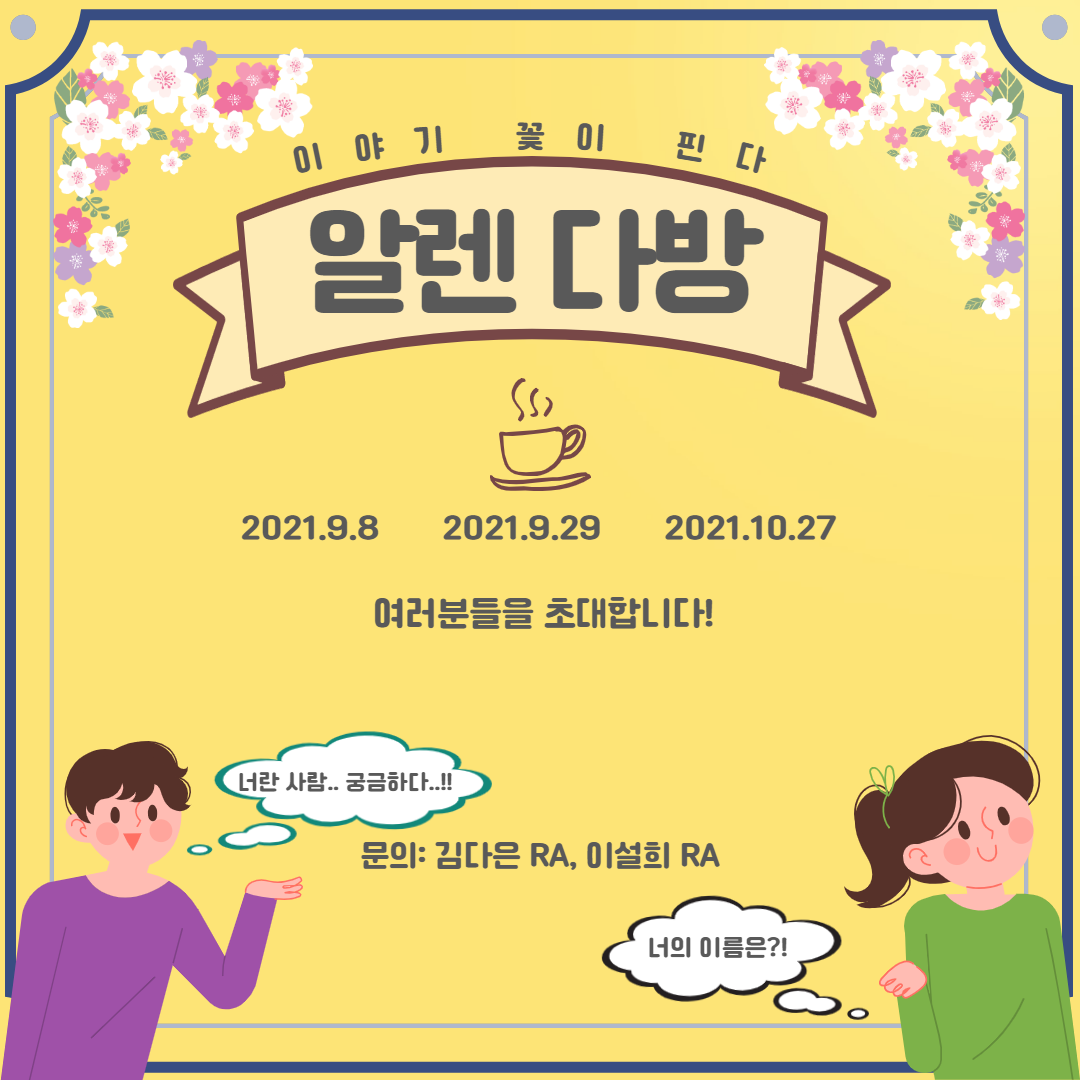 [Image 1: <Allen Cafe> Poster]
<Allen Cafe> has been a highlight of our Allen programs, continuing almost every year since 2014. Pre-Covid, the Allen RAs would prepare a space, board games, then make and sell snacks to the RCs for a small price. The profits were then donated for a good cause. In 2020, RCs prepared their snacks then used <Allen Cafe> as an online space to meet new friends and have a fresh breath of mental relaxation. This semester, Allen House decided to incorporate all of <Allen Cafe>'s giving goals by providing a social opportunity for the RCs and having them contribute to a social donation.
Daeun Kim (2021-2 Allen Int'l House RA, '19) and Seolhee Lee (2021-2 Allen Int'l House RA) planned this semester's <Allen Cafe> across three separate sessions. The program had students fill out basic information such as their age, department, MBTI, and hobbies so the RAs could match them together by twos. While the main consideration was MBTI, the RAs looked at other factors to determine how likely the freshmen were to get along. After donating an entrance fee of just 1000 won, the RCs gathered together for ice-breaking, then a one-on-one session with their potential friend.
Daeun Kim was ecstatic at the results of the program. Several RCs quickly got to know each other in their breakout rooms. Daeun Kim stated, "We have several programs in Allen House that aim to foster friendships, but few allow just two RCs to share such deep conversation. In that way, this year's <Allen Cafe> is a great program." One of this program's memorable moments was when two RCs matched for their hobbies discovered their hometown was the same. It was an altogether enjoyable experience.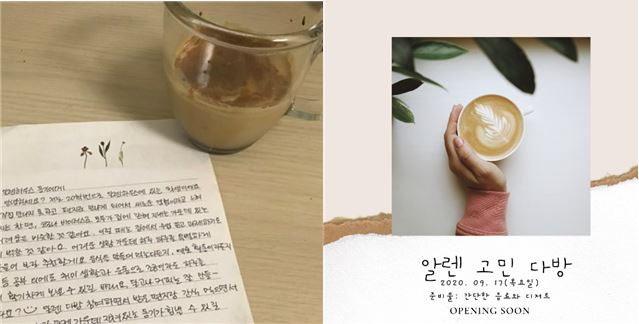 [Image 2: The Different Faces of <Allen Cafe> in 2020]
The last session of <Allen Cafe> will take place on October 27. Allen House is excited to invite a new batch of RCs to come and make friends. As the RAs serve our RCs and we all serve our society, we hope to live out our Allen House motto: "Rise by Lifting Others."
By Hanul Kim (English Language and Literature, '18)View 79