ALLEN INT'L
<Let's Invest(inValue) Together>!
As pioneers into their adult lives, college freshmen are burdened with a multitude of new possibilities - including the question of how to use their money. Instead of leaving them to navigate the world of finance on their own, Joonho Kim (2021-2 Allen Int'l House RA), a business major, created a program to guide Allenians in their first steps in investment. The result?<Let's Invest(inValue) Together>.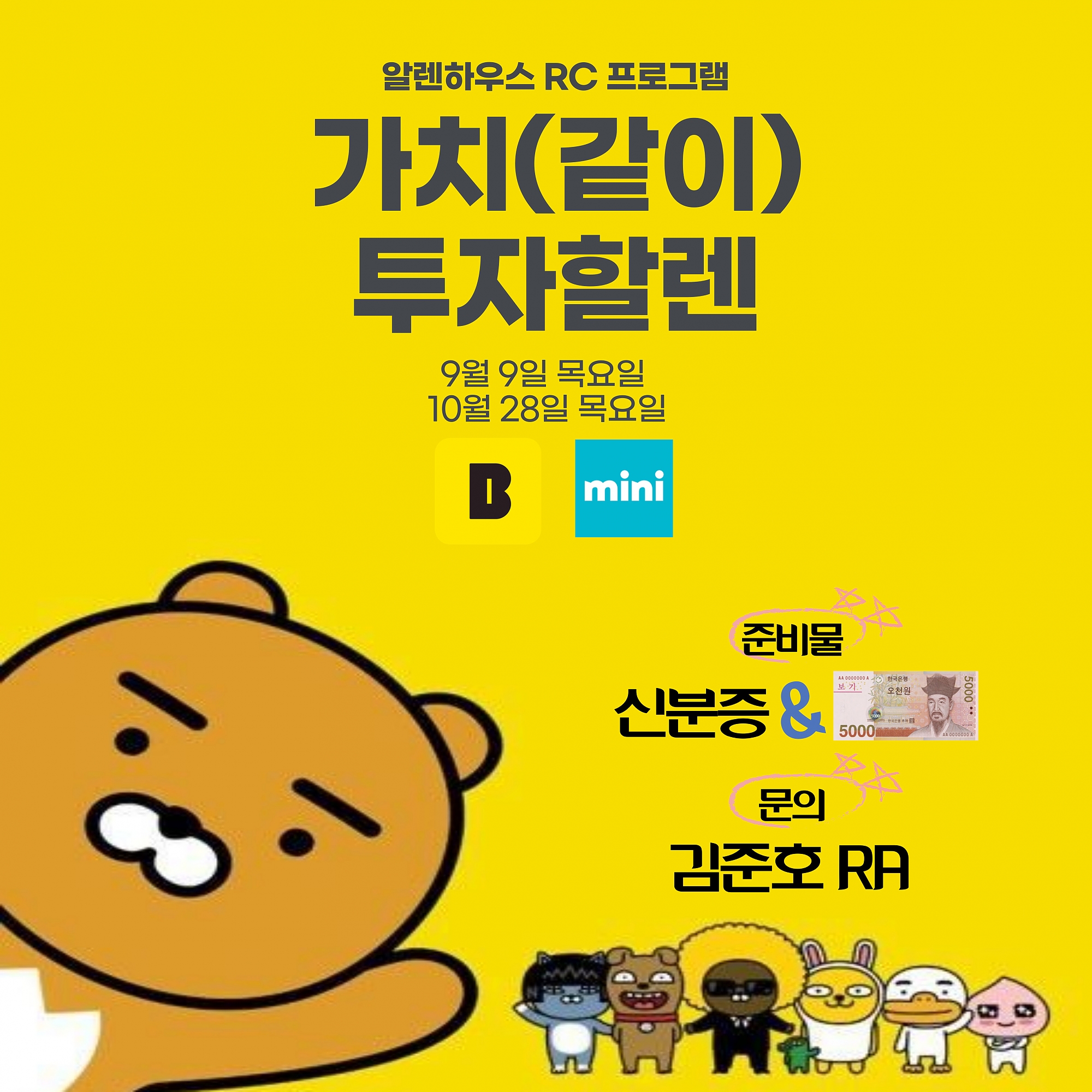 [Image 1: Poster]
"Even with a small amount, for these fresh members of society, this sort of attempt at investment is an important practice for managing their assets in the real world." Fifty RCs came together for the one-hour program. After briefing them through what Value Investing is and what accounts for good investments, Joonho Kim RA guided the RCs in making their own KakaoBank account and using the app Ministock to invest 5,000 won into the foreign business of their choice. The RCs contemplated which businesses seemed likely to grow, then gathered in breakout rooms to explain to their peers the reasons for their choice.
The students were encouraged not only to think of the businesses in terms of profit but in social value as well. One RC explained she chose her business because she deemed it to have an important role in society, which would also lead to growth potential. Each RC filled a form that explained their selected business in terms of its strengths and potentials then weaknesses and dangers. In this way, the RCs trained themselves to be more conscientious about their financial choices and to see investing not only as a means to money but as a way to support our growing society.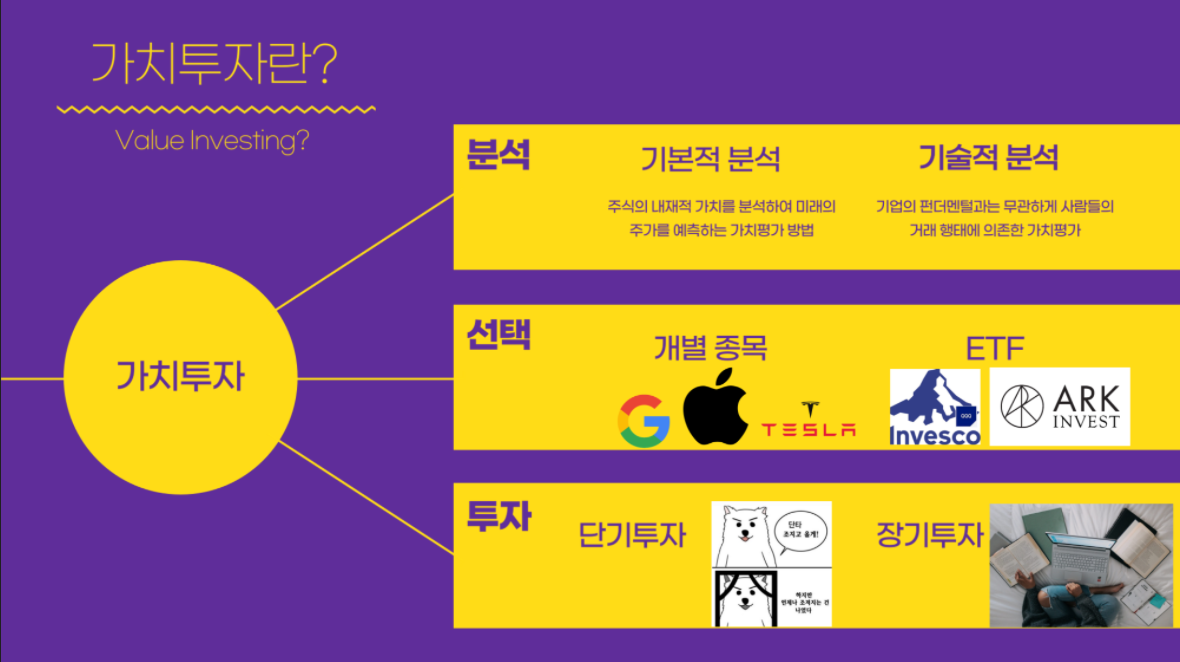 [Image 2: PPT]
The next round of <Let's Invest(inValue) Together> will happen on October 28. The students from the first round will come together and explain what led to their successful ventures... and if they did not get profit, why not. As follows the Allen motto, we hope that the RCs will be able to "Rise by lifting others" as they support these businesses. Allenians, stay safe, and we hope for a profitable semester to all!
By Hanul Kim (English Language and Literature, '18)View 85