ALLEN INT'L
Plogging for a Healthy World
What better way to get healthier than plogging? A portmanteau of the Swedish phrase "Plocka upp" - meaning "pick up" - and "jogging," plogging is the environmental and health movement where you clean up trash while jogging. Missing the annual autumn marathons canceled due to the pandemic, RAs Min Zy Choi (2021-2 Allen Int'l House RA) and Jeongeun Kim (2021-2 Allen Int'l House RA) planned a program that could tackle both environmental and stationary problems at once… Introducing, <Let's Plog Together>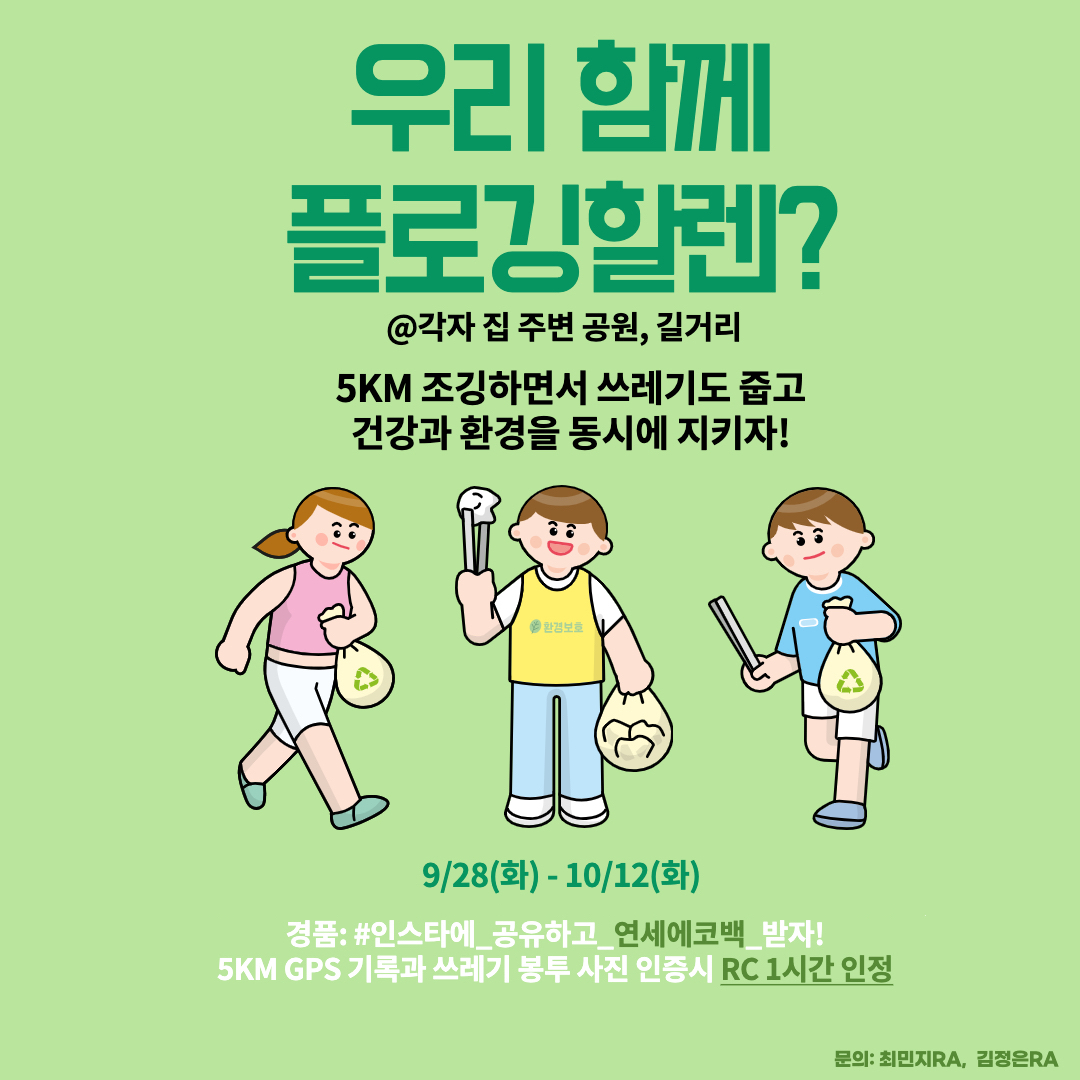 [Image 1] <Let's Plog Together> poster
The rules are simple: Prepare your gloves, tongs, and collection bag, download a GPS tracking device, then set off for a five-kilometer jog. With your equipment, pick up trash along the way. Easy right? But this unconventional jog has bigger effects than you can imagine. Several RCs went over the 5 km minimum, choosing to go an extra kilometer and snag more trash. At the end of their exercise, the RCs found their bags full or half-full with others' litter. By sharing the trash pictures on the Allen House Instagram, the program RAs hoped to help our RCs understand the full extent of our environmental crisis.
This program is an extension of the healthy habits Allen House wants to instill in their RCs. The pandemic has created an overload of take-out containers and delivery waste, as well as a surplus of discarded disposable masks. Without a reason to get out of the house, it is easy to get lazy and fall into gooichanism - the allure of a stationary lifestyle. By getting the RCs out and plogging, the RCs were able to feel a simple truth that it takes action to make a change.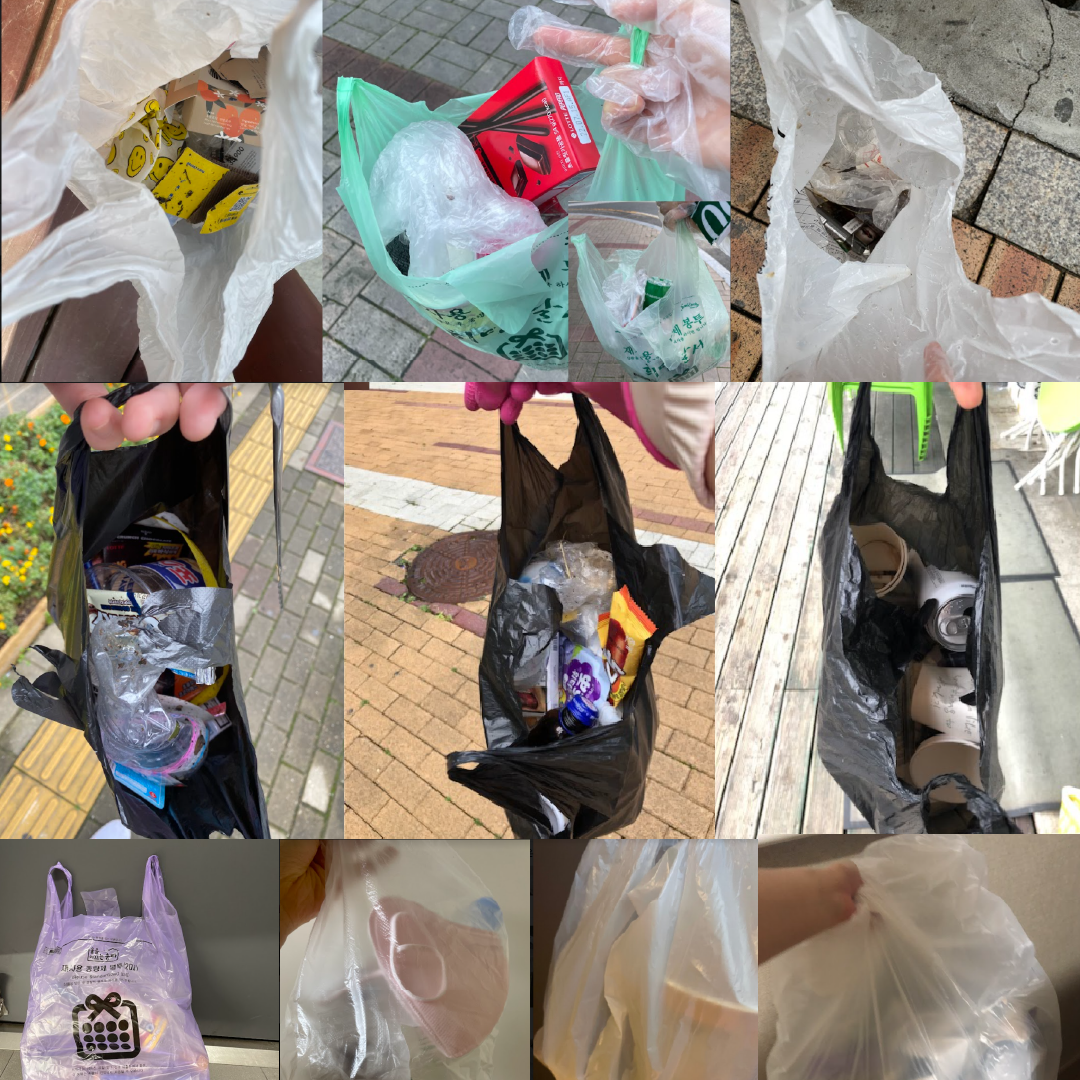 [Image 2] <Let's Plog Together>On-site photos
Both the word and the program itself are a blend of two values - healthy living and environmental action. With the COVID-19 pandemic changing how people live, Allen House wanted to let the RCs get involved in healthy counteraction, and help them become more in charge of their world and their bodies.
By 18 English Language and Literature Hanul KimView 188