APPENZELLER INT'L
Run, Zellers, Run!
On Thursday, March 8th, 2018, Appenzeller launched a new house program called 'Running Zellers.' Based on the Korean TV Program "Runningman (SBS)", students were sent on missions around campus. As the freshmen teams completed various missions, they were able to familiarize themselves with the campus and also meet all of the RAs. The missions took place at hard-to-find areas around Yonsei International Campus, such as the Power Plant and Self-Kitchen at Dorm 2. Within the two-hour time limit, the teams had to pass all the missions and visit as many checkpoints as possible. Points were given based on how many times it took for teams to pass the missions, and when they submitted proof that they had visited the checkpoints.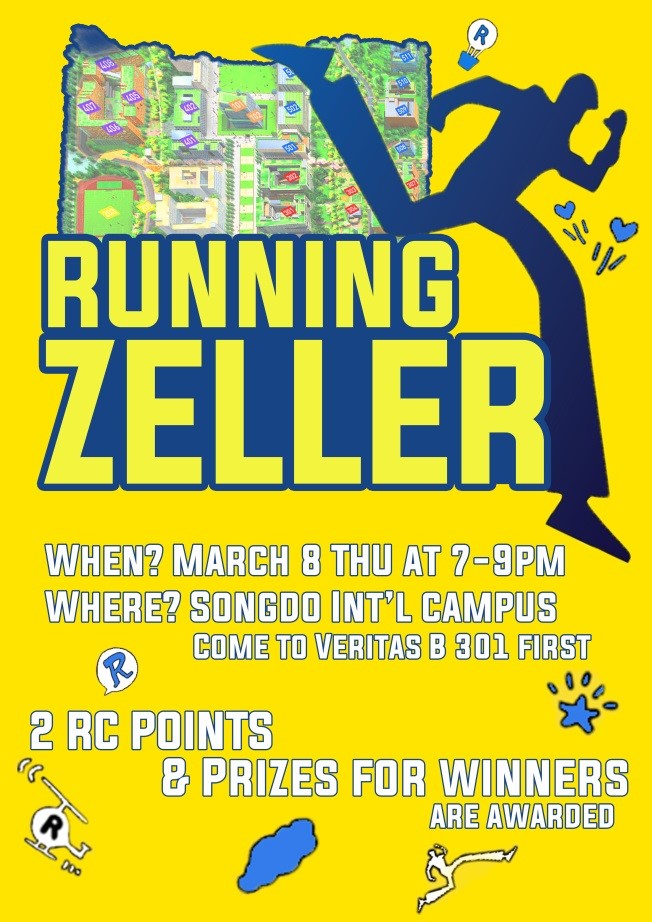 [Figure 1: Poster]
At 8PM, all the students who had signed up gathered at the starting line and found out their group arrangements. Rubber bracelets were handed out, with each team given a different color. Important notices such as how to call for help and how to hand in checkpoint proof were announced before the teams were free to go. Some teams started running immediately, using speed as their greatest weapon. Other teams chose to figure out a strategy first and busily discussed the best route. Due to the different speeds, some teams went to all checkpoints; others could barely make it to all the missions in time. Despite the different points, everyone got to know at least 10 of their fellow Zellers and were able to get to know their way around the campus.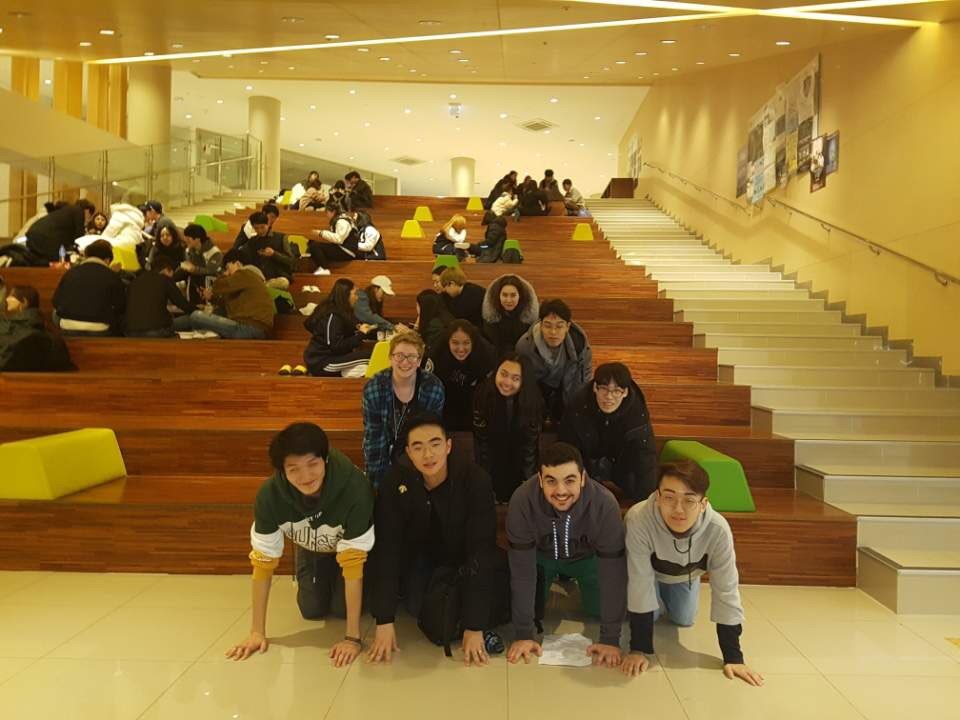 [Figure 2: Checkpoint Proof]
The teams which placed 1st, 2nd, and 3rd were awarded a meal provided by Appenzeller House and all the participants were given 2 RC points.
By 언더우드 17 김민수View 116