APPENZELLER INT'L
​Let's Get Crazy with Crazy Arcade!
As autumn comes around and mother nature puts on her red and yellow gown, Appenzeller House starts preparations for one of its iconic annual events – Crazy Arcade. The title of the event, having its origins in a Korean online multiplayer game, very accurately describes the 2-hour frenzy that takes place on September of every year. Around seventy students gather at the field in front of the Posco Green building during evening hours and the craziness begins!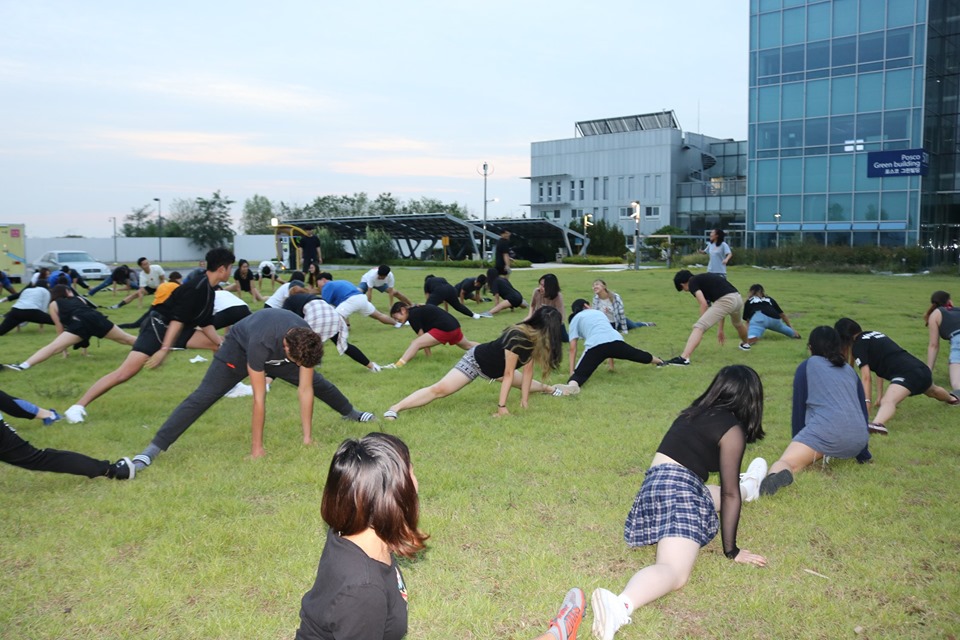 [Photo 1] RCs on the Field
This time around, we met up at six o'clock in the evening and, firstly and most importantly, divided up into groups. Each group only had seven students in order to make the atmosphere as intimate as possible to cultivate strong friendship bonds among the newcomers. RAs (Residential Assistants) had their share of crucial responsibility to help the groups overcome the initial awkwardness and work as a team. The students, well aware of the opportunity given to them to make new friends and acquaintances, did not hesitate to strike up conversations after a little encouragement from the RAs. For the first ten minutes of the event, all that one could hear were people telling each other their names, majors, fall semester courses, and countries where they hail from. The mini speed dating session was over, and the games finally began. And the odds were ever in their favour.
The games altered between difficult and easy, long and short, strategic and ridiculous. Groups started off by building a pipe with sheets of A4 paper to transport a ping pong ball from one place to another. It is not an understatement to say that everybody cheated, and they did it lightheartedly. Laughter was all around with how hilariously troublesome it was to complete the game. This amusing mood carried on for the rest of the games. From jumping on massage boards to competing in a wheelbarrow race, Crazy Arcade was living up to its name.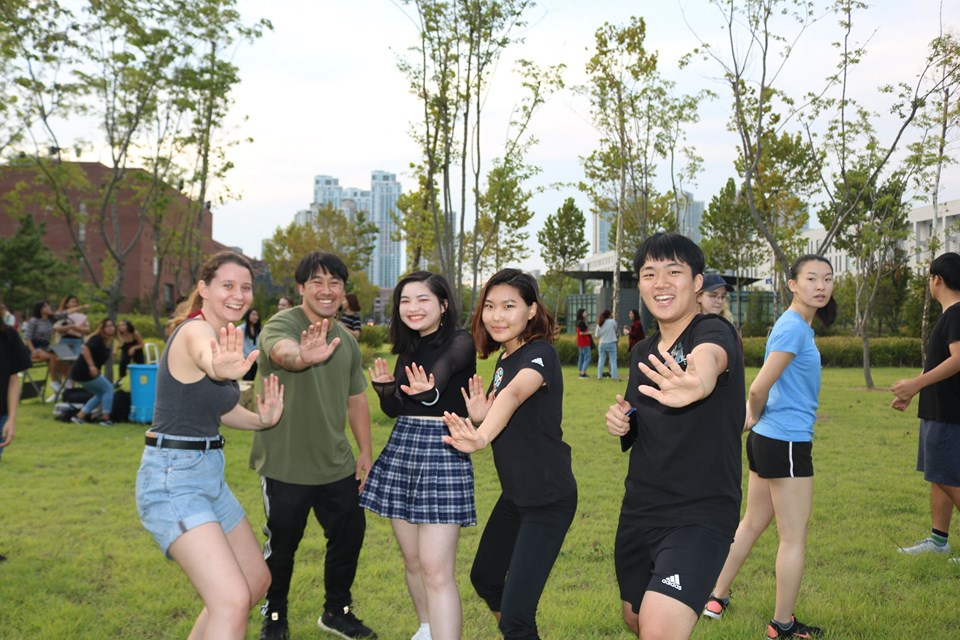 [Photo 2] Group Photo
Finally, it was time for the culmination of the event – the epic water gun battle. Each one of the students had a water gun at their disposal in a matter of seconds and the battle for honour was on. Not a single person with dry clothes could be found at the field that day. Alas, the ending was near, and it was truly a magnificent one to such a crazy evening.
By 국제학 18 Heghine GrigoryanView 54